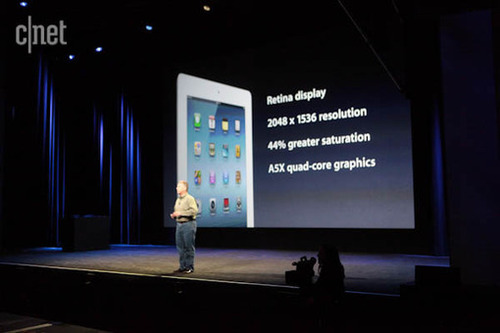 Apple unveiled a new iPad today, resetting the goal line again even as competitors scramble to catch up in the burgeoning market for tablets.
Watch the Apple Keynote Address here, 3/7/2012.
The new iPad–not the "iPad HD" or "iPad 3" as previously rumored–offers a higher-resolution Retina Display similar to that of the iPhone 4 and iPhone 4S. It offers a resolution of 2,048×1,536–or 3.1 million pixels. It also features an updated processor–which the company boasted was four times as fast as the nearest competition–as well as a 4G connection.   Apple also cut the price of two models of the iPad 2 in an effort to stay competitive with lower-priced options.
Click here to read more.
Via news.cnet.com
Related articles